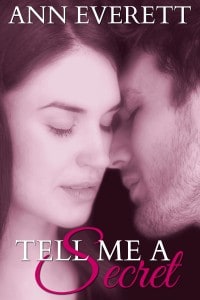 Thanks to Christina Michaels/aka Gemma James for such a great cover! Check out Christina's blog and her books.
http://www.christinajmichaels.blogspot.com/?zx=a3c573a91e08145d
 Book is due for release in August!  Even though the book will be listed as New Adult Romance, it's a love story, that, hopefully,  will make you laugh and cry and once you finish the book, you'll still be thinking about Jace and Maggie for days!
Here's a brief summary:
Jace Sloan has it all. He's smoking hot, a college football star with a storybook family, and he's never met a woman he couldn't charm. He's also never met one who makes him want to be a better man…until he meets Maggie. Now, this self-proclaimed geek with wild red hair and the greenest eyes he's ever seen has him thinking all kinds of crazy thoughts. Like settling down and being a one-woman man. 
Maggie Fielding is anything but Jace's type. For starters, her IQ is bigger than her chest size. But Jace is panty melting hot, and she's having a hard time remembering that he's bad news. If only she could stop telling him her secrets, because her answers to his questions just might have both of them falling in love for the first time.
Be sure and register at the site below to win one of five books to be given away. Contest runs until the end of August!
https://www.goodreads.com/book/show/22069651-tell-me-a-secret?ac=1
Also, big thank you to Tirzah for sprucing up my website! Check out her website and services she offers.
http://tirzahlou.wix.com/tirzahsbookcovers#!
Attention all book bloggers! If you would like to receive an Advanced Reading Copy (ebook) of Tell Me a Secret in return for a review, please contact me @ ann.everett@rocketmail.com
I'll be sending ARC's by the middle of July.