Today, I welcome Fran Thomas to Five on Friday, where she'll answer five questions about her personal and writing life. Please check out her book, and follow her on social media. And please remember, when you read a book, it is very important that you leave a review on Amazon!
Fran Thomas is a transplanted Pittsburgher now living on an island off the coast of Southwest Florida. She once was the editor of the newspaper in a small, quirky town not unlike the one in her Calusa Town Tales series.
 What is your favorite thing to do during your spare time…besides writing?
Fran: I enjoy singing in the Symphonic Chorale of Southwest Florida. Besides performing with the local symphony orchestra, we do a couple self-produced concerts each year.
Ann: It stands to reason you'd be involved in another aspect of "the arts." It seems most authors I know dabble in another form of creativity, be it performing, crafting, painting, etc.
 If you could live anywhere in the world, where would it be?
Fran: I have always wanted to live in a college town. I think it would be wonderful to have lots of lectures, art exhibits, and plays to attend.
Ann: I lived in a college town for several years, and you're right. There is always something going on. Now that I don't live there anymore, I wish I had done more things while there! Just never enough time!!
 If you could be best friends with any author, who'd you pick for your new BFF?
Fran: I'd pick Janet Evanovich. Her books always make me laugh out loud. I bet she's a hoot.
Ann: Well, if she's anything like she writes, then she is a hoot!
 If you could choose your last meal, and you weren't in prison, what would it be?
Fran: I'd have a gooey hunk of brie, a baguette, some grapes, and copious amounts of champagne. In fact, this is pretty much what my husband and I eat for special occasions and sometimes for no occasion at all.
Ann: That sounds fancy!!
 Describe your book in one word.
Fran: Frothy
Ann: That means it's light and entertaining!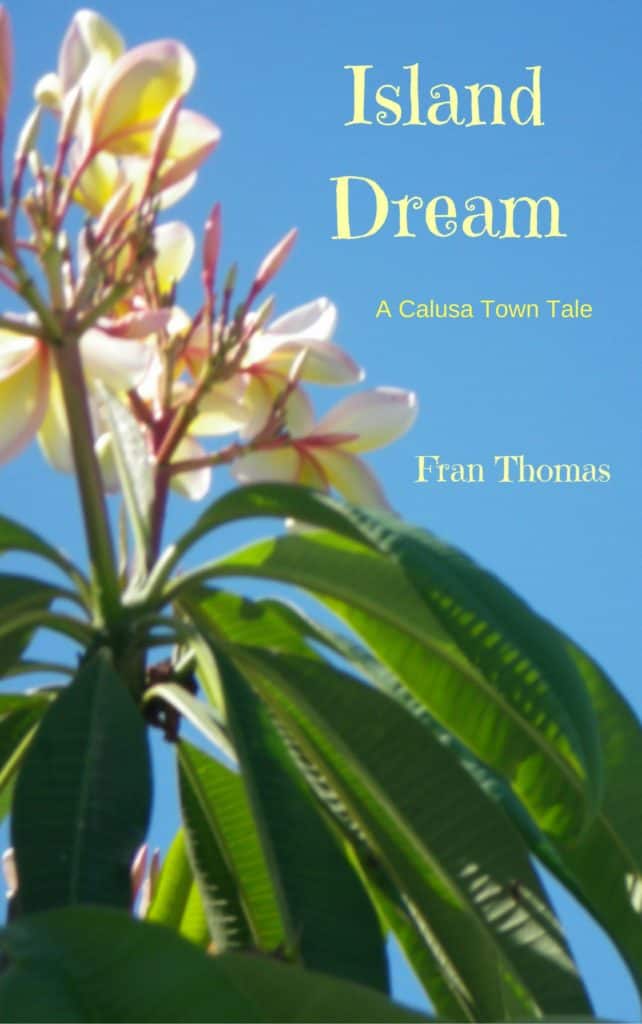 Blurb:
Zumba teacher Isabella Ramos moved from Miami to quirky, small town Calusa to open a restaurant. Luc Girard arrives on the Florida island to become a painter, or so he says. The attraction is instant. But the secret he's keeping threatens to deflate their relationship like a fallen soufflé. It takes just the right mixture of ingredients for dreams to come true.
Buy links:
Kindle http://amzn.to/2wqWXXi
Paperback http://amzn.to/2emF5Vy
Social links:
Facebook https://www.facebook.com/RusticatingInTheTropics/
Twitter https://twitter.com/RusticTropics
Website http://www.RusticatingintheTropics.com