Today's guest is Paula Hardin. Let's get to know her a little better! And as always, remember to leave reviews on Amazon for the books you read! Nothing helps an author more than reviews.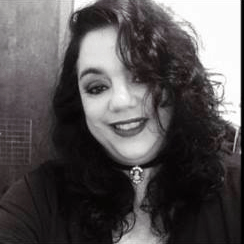 Paula Hardin is a southern girl from New Orleans, with a passion for everything paranormal, mystical, and different from normal everyday life. Currently, she is working on something outside of her comfort zone writing a different genre, hoping to gain a different audience. Don't be disappointed though, because her paranormal romances are too much fun to abandon. She fills them with suspense and danger but ends with a happy ever after.
Paula has a huge love for artwork, painting with acrylic, media art with her grandchildren. She loves to watch wild animal documentaries, Youtube art videos, and tiny house construction programs.
Look for her on Facebook at:https://www.facebook.com/Paula.V.Hardin 
Twitter: https://twitter.com/paulavhardin
Instagram:https://www.instagram.com/authorpaulahardin/
Google+: https://plus.google.com/115203477462741284570 
Visit her webpage for upcoming new works. http://www.paulavhardin.com/
 Follow her blog: http://www.paulavhardin.blogspot.com  
The five questions Paula chose to answer.
What is your favorite thing to do during your spare time besides writing?
Drawing/painting in acrylics, watercolors, oils, charcoals, and mixed media, attending comic cons, and doing things with my husband and grandchildren.
Ann: I wasn't blessed with much painting talent, but I can use a glue gun!
 What is your favorite quote?
Never give up, never surrender
Ann: That's a good one.
What is your favorite book, and why?
Dark Prince by Christine Feehan. Why? The book changed my life. It opened my world to a new genre I never dared to think to read. While waiting for her next book to come out, I started to write a book. Now I'm a writer/author.
Ann: It really did change your life!
What took you by surprise as an adult?
Becoming a grandparent. When I was young I thought about marriage, jobs, being on my own but never being a grandparent. It's the most indescribable love between grandparents and grandbabies.
Ann: Yes, and you don't have to be in charge of them 24/7!
 What are you passionate about?
Besides writing, it's drawing/art, wild animals, mythology lore, Europe/Italy.
http://www.goodreads.com/author/show/5782866.Paula_V_Hardin
https://www.amazon.com/Paula-V.-Hardin/e/B00N87GG1O/ref=ntt_dp_epwbk_0
https://www.barnesandnoble.com/s/Paula+V+Hardin?_requestid=1372995