I'm featuring five Halloween ideas I found that are FABULOUS! So I guess today, it's a FRIGHTFUL-FABULOUS-FIVE ON FRIDAY.
These apple shrunken heads look fantastic floating in punch. I think this picture came from Yummly.com
Ingredients
2 cups lemon juice
2 tablespoons coarse salt
8 large Granny Smith apples
 whole cloves
 1. Preheat oven to 250 degrees. Line a baking sheet with parchment paper; set aside.
In a medium bowl, mix together lemon juice and salt; set aside.
2. Peel apples and cut each in half through the stem; remove seeds and core. Using a sharp paring knife, carve a face, as desired, on the rounded side of each apple half.
Place apples in lemon mixture for one minute; transfer to paper towels to drain.
3. Place apples, face-side up on prepared baking sheet and transfer to oven. Let bake until apples are dry and begin to brown around the edges, about 90 minutes. Remove apples from baking sheets and press cloves into the "eye" sockets.

Dresses formed out of chicken wire and sprayed with glow-in-the-dark paint. Absolutely beautiful!!! I got these from Pinterest. If you've not joined that site, you should because the ideas are endless.
Another
Pinterest idea. A snappy napkin holder. I love this…so simple!

What could be scarier than blood dripping from a glass? kids love this!!
Ingredients:
1 cup sugar
1/2 cup light corn syrup
1/2 cup water
1 teaspoon red food coloring
You'll also need a candy thermometer, oven mitt, and cutting board covered with foil.
Directions:
Combine sugar, corn syrup & water in pot. Stir to combine.
 When candy thermometer reaches 300 degrees F***must reach this temp or the blood won't set… add food coloring. Turn heat to low.
Put on oven mitt.***You must wear the mitt because when you turn the glass upright after dipping, hot mixture will drip onto your hand. DON'T skip putting on the mitt!!
 Once mixture is deep red, dip rim of each glass into mixture 2-3 three times until you have the desired effect. Turn upright onto covered cutting board.
Want a simple decoration for your desk at work? Put some moss in a jar and add fake spiders! For a larger area, just add more jars to make a grouping.
Today's Five or Friday features author, Anita Philmar. Don't forget to leave a comment on each of October's Five on Friday posts and be entered to win a $10 Amazon gift card. Each comment counts as one entry. Now, I'll let Anita tell you about her upcoming release!
Hi, everyone,
I'm so excited to tell you about the next book in my Naked Bluff, Texas series.
Remember back in book one "In Deep Water," we meet Texas Deputy Bo Kildare.
Well, he's back in a book of his own. This story is a little longer than the first two books in the series.
What can I say, lawmen can be so demanding.
Release date is Oct. 31.
Now available for Pre-order at Amazon –
Deputy's Bride is an erotic, historical western that is a stand-alone story with a satisfying Happily-Ever-After.
Texas Deputy Bo Kildare is looking for a special kind of lady, one that is willing to meet his special requirements. No sweet little virgin will do, he wants a woman who knows how to please a man, perhaps two.
 Recently widowed, Sarah Elizabeth Foster-LaFever has lived in the public eye for the last few years and wants out. Her reputation as Micah LaFever's wife has left her penniless and without many viable options until Bo comes calling.
Now, she believes she found the perfect man until her past rears its ugly head.
Can murder and corrupt dealings keep these two lovers from making it to the alter?
Excerpt:
"God, when is he going to get here," Sarah muttered and strolled to the freestanding, oval mirror in the corner.
Critically, she examined her silk dressing gown's high collar. Unable to breathe with every button running down the front of garment secured, she'd only connected a few at her waist. The dark red robe highlighted her creamy complexion and light blonde hair.
Through the opening at the top, she viewed the curve of her breasts and the tight fit of her corset. The cream color almost matched her skin, creating the illusion that she was nude underneath.
Tugging aside her wide skirt, she examined the long line of her legs. She'd opted to omit her bloomers. One, because with the fire raging in the fireplace, she was hot. Two, because she thought Mr. Kildare should get a glimpse of what he'd receive if he decided to make her his wife.
 Granted from what Madeline had told Sarah, the man wanted more than a dutiful wife. He sounded as if he were more like her deceased husband. Micah enjoyed playing extreme bedroom games.
 She frowned, thinking how much she'd missed sex in the last year. Not because she hadn't had the chance to indulge. More because she hadn't wanted to fall victim to the same power hungry crowd that Micah had belonged. She'd done enough for those bastards and she had no intentions of doing…
Knuckles hammered against her door.
 Brushing a nervous hand over her hair, she offered up a silent prayer that everything would work out before she rushed back to the doorway. After a quick breathe, she asked, "Who is it?"
 "Bo Kildare, I was sent by Madeline Cowden."
A masculine tone rang from the other side.
 His voice alone sent shivers racing over her skin. She flipped back the lock and inched open the door. "Yes, she said you might be stopping by."
Bio for Anita Philmar
Anita Philmar likes to create stories that push the limit. A writer by day and a dreamer by night she wants her readers to see the world in a new way.
Influenced by sci-fi programs, she likes to develop places where anything can happen and where erotic moments come to life in a great read.
Naughty or Nice?
Read her books and decide.
Website: http://www.anitaphilmar.com/
Email: anitaphilmar@yahoo.com
Blog: http://www.anitaphilmar.blogspot.com/
FB: www.facebook.com/anita.philmar
GR: http://www.goodreads.com/author/show/1329767.Anita_Philmar
Twitter: https://twitter.com/anitaphilmar
Happy Five on Friday! Today, I'm thrilled to have Mr. Donald Platt sharing answers to his choice of five questions. He's written 5 novels, and three of them are featured here today. He's also had an interesting background with lots of Hollywood connections!
Man, if he ever has that last meal, I hope he invites me to join him. (Not for it to be my last, just to help send him off! :+) I don't even know what half that stuff is, but it all sounds delicious!
Don't forget…if you leave comments on the October Five on Friday posts, you will be entered to win a $10 Amazon gift card. Each post counts as an entry, so comment on all of them!
Thank you, Donald! I'm so pleased you agreed to take part in Five on Friday and I enjoyed learning some new things about you.
Author of five novels ROCAMORA, HOUSE OF ROCAMORA, A GATHERING OF VULTURES, CLOSE TO THE SUN, and BODO, the APOSTATE, Donald Michael Platt was born and raised in San Francisco. Donald graduated from Lowell High School and received his B.A. in History from the University of California at Berkeley. After two years in the Army, Donald attended graduate school at San Jose State where he won a batch of literary awards in the annual SENATOR PHELAN LITERARY CONTEST.
Donald moved to southern California to begin his professional writing career. He sold to the TV series, MR. NOVAK, ghosted for health food guru, Dan Dale Alexander, and wrote for and with diverse producers, among them as Harry Joe Brown, Sig Schlager, Albert J. Cohen, Al Ruddy plus Paul Stader Sr, Hollywood stuntman and stunt/2nd unit director. While in Hollywood Donald taught Creative Writing and Advanced Placement European History at Fairfax High School where he was Social Studies Department Chairman.
After living in Florianópolis, Brazil, setting of his horror novel A GATHERING OF VULTURES, pub. 2007 & 2011, he moved to Florida where he wrote as a with: VITAMIN ENRICHED, pub.1999, for Carl DeSantis, founder of Rexall Sundown Vitamins; and THE COUPLE'S DISEASE, Finding a Cure for Your Lost "Love" Life, pub. 2002, for Lawrence S. Hakim, MD, FACS, Head of Sexual Dysfunction Unit at the Cleveland Clinic. Currently, Donald resides in Winter Haven, Florida where he is polishing a dark novel and writing a sequel to CLOSE TO THE SUN.
If you could choose your last meal, and you weren't in prison, what would it be?

Campari on the rocks with an orange wedge, a real Caesar salad prepared tableside, San Francisco sourdough bread, 10 oz filet mignon in a mushroom caramelized onion sauce, with a bottle of Super Tuscan Sassacaia or Mouton Rothschild with garlic smashed red potatoes, no veggies, aged cheese for dessert with Chateau de Y'quem, finishing with double espresso and XO Remy Martin.
What's the one thing you do every day that you enjoy the least, but do it anyway?

Clean the cat litter box.
If you could live anywhere in the world, where would it be?

Capitola by the Sea at the north end of Monterey Bay 5 miles south of Santa Cruz.
What makes you laugh?

The unexpected absurd.
What's the best advice you ever got…doesn't have to be about writing.

Never be a follower.
On Ascension Day May 22, 838, Bishop Bodo, chaplain, confessor, and favorite of both his kin, Emperor Louis the Pious, son of Charlemagne, and Empress Judith, caused the greatest scandal of the Carolingian Empire and the 9th century Roman Church.
 Bodo, the novel, dramatizes the causes, motivations, and aftermath of Bodo's astonishing cause célèbre that took place during an age of superstitions, a confused Roman Church, heterodoxies, lingering paganism, broken oaths, rebellions, and dissolution of the Carolingian Empire.
Professional ballroom dancers Terri and Rick Hamilton aspire to be world champions, but Terri's recurring back and health problems place that goal well out of reach. They travel to Terri's birthplace on Santa Catarina to vacation and visit their best friends and mentors who retired there. The scenic wonder is home not only to a unique sub-species of the black vulture, but also to a clique of mysterious women who offer Terri perfect health and the promise of fame—at a terrible price. Rick fears Terri is being drawn into a cult and his own life may be in danger.
Will it be too late to save Terri and himself after Rick discovers something even more terrifying lives beneath the tranquil, tropical veneer of the island?
Rocamora, a novel of 17th century Spain, is based on the life of Vicente de Rocamora, who struggles to make his place in a Spain obsessed with limpieza de sangre, purity of blood untainted by Jew, Moor, or recent convert.
Poet, swordsman, and master of disguise, at the insistence of his family, Vicente enters the Dominican Order and is soon thrust into the scheming political and clerical hierarchies that at Court. Vicente becomes Confessor and Spiritual Director for King Philip IV's teenage sister, the beautiful Infanta Doña María, five years younger than he, protégé and possible successor of Inquisitor General Sotomayor, and an invaluable assistant to the King's chief minister, the Count-Duke de Olivares.
Vicente needs all his skills and cunning to survive assassination by a growing list of ruthless foes in both Church and Court, solve a centuries-old riddle to quell rumors of his own impurity of blood, and above all suppress his love for the seemingly unattainable María.
http://www.amazon.com/s/ref=nb_sb_noss_1?url=search-alias=stripbooks&field-keywords=Donald+Michael+Platt
http://www.barnesandnoble.com/s/Donald-Michael-Platt?store=allproducts&keyword=Donald+Michael+Platt
https://www.facebook.com/donald.m.platt
https://www.goodreads.com/author/show/1085664.Donald_Michael_Platt
 As Part of the #FallintoLove author exchange, today I'm featuring Jake dh, please welcome him by leaving a comment, joining him on social media, and checking out his website!
Kyle Richard is constantly picked on by a group of bullies. One day, they took it too far and killed the young boy. Kyle awakens as a cybernetic killing machine created by a mysterious man only known as William. Kyle makes new alliances and reforges connections with old friends as the action packed climax comes to a fever pitch. Will Kyle obey his creator's will or forge his own destiny?
Excerpt

– 

Four saw Kyle on the gym floor bleeding to death in Irene's arms. She was screaming, "No,no no nononono," Kyle was coughing up blood. The other younger, uninjured Kyle was still at Four's side staring at him with angry tears rolling down his face.

Four turned away. He never had been disturbed by anything before, but this… "No… make it disappear, Kyle.""Why? Isn't this what you wanted?!" his eyes were filled with tears of rage, "This is how I died! Bleeding and scared. I didn't understand," Kyle dropped to his knees and screamed in rage, pounding the floor. The gym shattered when his fist hit the linoleum, "Why did I have to die…?" the white nothingness Four inhabited at the beginning remained,
Author Bio -
Jake dh has written for Examiner for years, but now he delves into the world of fiction. He just released his first book, The BulletProof Ghost: Prototypes. This is the first book of many in this riveting new scifi series.
Jake lives with his wife Sarah and baby son, Xander in Evansville, IN. He enjoys gaming, genre movies, anime and comics. He also roller blades when he gets the chance.
Today, I have Gay Ingram taking part in my Five on Friday. She even answered a bonus question…so there are six here! The one I enjoyed the most was "What is your favorite dessert?" Her choice is not my favorite, but I do like it…hold the banana! That sorta changes the dish altogether, doesn't it?
I hope you'll take time to leave a comment, because one lucky person, who leaves a comment on any of the FOF posts, will be entered to win a $10 Amazon gift card at the end of the month. Maybe tell us your favorite dessert. And do check out  her blog, and all of her books on Amazon. I've only shown three covers here, but she has many published.
Gay Ingram writes from her cabin in the piney woods of East Texas. For over twenty-five years she has been entertaining and informing readers either through her novels or by way of articles published in magazines such as Writer's Journal, BackHome and The Herb Companion. Recently introduced to blogging, she now contributes a blog to www.venturegalleries.com and posts twice-weekly on her own blog, Comparing Oranges and Apples, at www.gayingram.blogspot.com.

If you could live anywhere in the world, where would it be?
I grew up in New England and lived within walking distance of the ocean. If I could live anywhere I dream of living in a little cottage close to the seashore. Nothing is better than nestling down among the boulders, sometimes getting hit by spray, and watching the tide move slowly across the sandy shoreline.
What is your favorite thing to do during your spare time…besides writing?
I go on these crafting binges. One summer I bought yard sale articles of wood and had a ball painting them bright colors. I've dabbled with oil painting, still knit slippers and sew quilt-blankets for the homeless. I enjoy putting together miniature patchwork quilts and just finished two wall hangings for my bedroom.
What is one strong memory that has stuck with you since childhood…and why?
I can recall the first movie I ever saw, perhaps because I didn't see another until I was an adult. When I was in fourth or fifth grade, one of my bachelor uncles who had recently returned from combat in the Pacific and was recuperating from malaria took me to see The Red Shoes, a movie about a budding ballet dancer.
 What's your favorite dessert?
My most favorite dessert is a banana split with three flavors of ice cream buried under hot chocolate fudge with a sprinkling of chopped nuts and topped with a cherry. Something, by the way, I allow myself to indulge in only once, maybe twice a year.
Do you belong to a critique group?
I've belonged to the present critique group for a few years now and consider it a vital factor in my growth as a writer. Over the years I've been privileged to participate in several critique groups and really appreciate the give-and-take that happens when writers come together to learn from each other.
 What's the best advice you can give a new writer?
Never… never… ever… stop learning the craft of writing. I've been writing for almost thirty years and continue to learn something new all the time.
Now available for preorder on Amazon goes live Oct. 15
Blurb:
A widower, a divorcee, co-workers, lovers…a future together…marriage?  Consoling each other for years over each other's misfortune, Karen and Daniel turn a friendship into a weekend of unbridled red-hot passion. The heat between them leads to thoughts of a future together. That is…  Until children, an ex-husband, an unexpected heart-attack, a conniving trophy-wife, guilt, and personal choices come between them. Will the heat of their passion let them break from the past and move into the future?  Hot read for mature adults – a second chance at love.
Excerpt:
 "Daniel, if you're in the bathroom come out this minute."
The entrance opened, and he stood in the doorway.
Problem, he wore only a towel.
Awe, shit…she didn't need to see his bare chest covered in crisp dark hair, the sculptured muscles of his arms and shoulders, developed pecs, and thick thighs.
Damn, how was she supposed to resist such temptation?
Desire added with the anxiety she'd already experienced on her drive here, lit her anger. "Why the hell didn't you answer your phone? I've been calling and texting you for the last two hours."
A confused frown passed over his handsome face. Instead of responding, he stepped to the bedside table. He lifted his cell phone and clicked a few buttons.
Unable to contain her impatience, Karen stalked forward.
He glanced up when she grew closer and showed her the phone. "I don't understand it. I don't show receiving any messages or calls. The signals must have gotten lost because of the storm."
She'd suspected as much. Still, she refused to let him off the hook because he could've contacted her before he left town. "You should've called me. But no…"
Having endured his inability to communicate for months now, she stabbed her finger through the air at him. "You never call. You always expect me to phone you. Well, I've had it."
The distance closed between them and she stood inches from him. Her fingertip tapped his chest. Static electricity sparked between them and her fist unfolded. She stumbled backward.
"Whoa." Daniel caught her around the waist with one hand and held her close. His phone landed on the bed before he circled his other arm around her. His strong grip held her steady and didn't allow her to step away. "You're right. I guess I'm just use to…"
"Don't say it. I've heard it too many times. Sharon might have resented the interruptions but I'm not her. I'm never in any type of meeting that you could possibly disrupt." Karen spread her hands over his chest and worked to maintain a smidgen of distance. Nevertheless with him so near, his warmth surrounding her in a seductive cocoon, she had to fight the urge to melt against him.
"Yes, but if I called you whenever I wanted we'd never get off the phone." The husky tone of his voice pulled her gaze upward.
Author Bio
 Tina Gayle grew up a dreamer and loves escaping into a good romantic book. She is currently working on two different series the Executive Wives' Club and the Family Tree series both combine elements of women fiction with the passion of romance. Read the 1st chapter of any of her books on her website.
 

Today, I'm happy to have Mr. Roy Dimond answering his selected five questions.
Roy and I met via cyber-space when we published with the same small press, Grey Gate Media, LLC. I recently left GG and ventured out on my own, but I still keep in touch with many authors I met through them.
Please take time to read the answers to Roy's chosen five questions. He's lived an interesting life, and his description of where he lives will make you want to pack up and head there ASAP!
Also take a moment to leave a comment. This month, one lucky commenter will win a $10 Amazon gift card!
I've had the privilege of reading The Rubicon Effect and recommend it to anyone who enjoys a thriller with lots of twists and turns!
If you could live anywhere in the world, where would it be?

  
 I have had the good fortune to travel and have seen many fascinating places. Walked the Inca trail to Machu Picchu, visited an Onsen in a small village in the Japanese Alps, strolled slack-jawed through a pristine valley with uncountable waterfalls in Switzerland, lived in cave homes on Santorini in Greece, and high rises in Tokyo. I have seen unimaginable poverty as well as wealth that was equally depressing.
 But the place that I would live is without a doubt exactly where I am now. In a log home with my wife on the west coast of British Columbia, Canada. In a small place called Garden Bay. Why? Because of the quiet, the peace, the tranquility, the wildlife, my friends and neighbors and the security. The larger area is called Pender Harbour and it is nicknamed, Venice of the North, but locals just call it, "Penderdise."
What is your favorite thing to do during your spare time…besides writing?
 Wait! There is spare time after writing? What is this concept of which you speak? This, "spare time?" If you are alluding to the time when I am not typing, then I am thinking about my novels. That is when I spend time walking around the four lakes that are scattered near my home. I access one lake from a secret trail built by the community so we can go swimming without being contaminated by, "tourists." I access the other lakes by enjoying long hikes in the forest where I pass massive old growth trees and can look in almost any direction knowing that beyond my little community there are many hundreds of miles before civilization again intrudes. So if "free time," means contemplating novels and not actually writing novels, then hiking is how I spend that time.
What is one of your favorite quotes?
 We used it for the cover of our book, Saving Our Pennys…
"What a wonderful life I've had! I only wish I'd realized it sooner.                ' Collette.
 Why?  Because I think so many people miss what a great life is happening around them all the time.
Do you write in silence or listen to music?
 Silence. Absolute silence. Why destroy perfection? Not my writing, the unspoiled silence. That non-sound, that I believe a person has to mature and grow into, to fully appreciate, that emptiness where thoughts can be heard, analyzed, and understood, is perfection. The nothingness where characters are formed and they can be heard telling you their story. Ah blessed silence.
If you could be a character from one of your books, who would it be and why?
 Without a doubt the protagonist in, The Singing Bowl. He is a monk who belongs to a monastery that has just been destroyed. He and the other monks are each given a quest to fulfill and then they are scattered to the winds. If they complete their quests they will meet again. For so many reasons, I think that this is the journey we are all taking. We are born and grow and then scatter, but if we live a good life, I think there is a chance we will meet again.
 This character is gifted with the quest to find a book lost to the world and I again believe that is what all those people wondering into brick and mortar stores, or the ether world of e books, they are all looking for that one book that will give them days and weeks of experiencing another life.
 The fact that he travels from a small village in Tibet called Sakya, to Katmandu, Istanbul, Alexandria, and on around the world, is also something that obviously fits in well with my own wanderlust.
Thank you Ann for providing such a wonderful, diverse, and interesting questions. I enjoyed deciding on what questions to answer and look forward to seeing what your other authors have to say. 
  
I don't know about you, but I love a story where characters go back in time and find love in a different era. The challenges they face adapting to change is always interesting.Today, I'm happy to have Susan Royal, my friend and author of great time-travel novels, (along with some adventure, romance, and fantasy) take part in my first ever Five on Friday! I hope her choice of questions… and her answers provide you with some inspiration.
 Be sure and check out her books and website. You may discover she's your new favorite author! And don't forget to leave a comment! AND, if you don't want to miss seeing your favorite author featured on Five on Friday…be sure and subscribe to my email list. The sign up is in the left hand column!!

Born in west Texas and raised in south Texas, Susan makes her home in a 100-year-old farmhouse in a small east Texas town that comes complete with a ghost who has been known to harmonize with her son when he plays guitar.
Susan is married and the mother of six (she counts her children's spouses as her own) and five grandchildren who are all unique and very special. Her family is rich with characters, both past and present. Her grandmother shared stories of living on a farm in Oklahoma Territory with three sisters and three brothers and working as a telephone operator in the early 20th century. Her father told her about growing up in San Antonio in the depression, and she experienced being a teenager during WWII through her mother's eyes.
Susan loves to take her readers through all kinds of adventures with liberal doses of romance. Her latest book is From Now On, a time travel adventure/romance. It's the stand-alone sequel to Not Long Ago in her It's About Time series. In My Own Shadow is a Fantasy adventure/romance. Look for her books at MuseItUp/Amazon/B&N. Odin's Spear, one of her short stories is featured in a Quests, Curses, and Vengeance anthology, Martinus Publishing, available on Amazon.
What makes me laugh?

Funny movies like Young Frankenstein or Monty Python. Listening to my son when he's on a roll…he should have been a comedian. When we spend time together, my daughter and I usually end up at one point or another laughing hysterically. We might boogie to seventies music in the middle of a store or make faces at each other across the aisle. One or the other of us is always doing something klutzy. I laugh at myself a lot. I laugh at my grandkids. They say the craziest things and are so humorous. I love laughing so hard it makes my stomach hurt.
Do you write in silence or listen to music?

Music has always been a big part of my life. I use it to create a mood for whatever scene I'm writing. I have an IPod downloaded with mood music. Strings…especially cellos make me cry. Lately I've been playing The Sky Boat Song from Outlander. I love listening to the score from The Last of the Mohicans or Braveheart if I'm writing an action scene. In the morning I play something lively like Avicii, Imagine Dragon or Kodaline. Something to get the blood pumping.
Do you have a secret?

Doesn't every woman have at least one locked away somewhere deep inside? Something she never talks about and something no one else knows?
What is one strong memory that has stuck with you since childhood and why?

I can still see my childhood bedroom, the afternoon sun filtering through the venetian blinds and turning the walls a rosy pink reflected in the hardwood floors. A light breeze stirs the curtains. My sister and I have been put to bed for a nap and my mother is sitting in a chair in the corner of our room, with a book. She read stories to us about how people lived in faraway places…exotic, dark and mysterious places I could only imagine. I'd listen until my eyes got heavy and drift away. For a long time, I wasn't sure how much was real and how much was imagination…not until I found the book in my mother's things.
If you could be a character from one of your books, who would it be and why?

I'd be Erin, of course. She's young and pretty, fresh out of college and willing to try most anything. She goes on what I would consider the adventure of a lifetime when she finds herself transported to a medieval world. And not only that, but she finds her knight in shining armor. Sir Griffin is a compassionate and honorable man, not to mention tall, dark and handsome. What more could a girl want?

It's About Time Series: From Now On (time travel, adventure, romance)

In My Own Shadow (fantasy, adventure, romance) http://tinyurl.com/knda4dy

Book Trailer: http://youtu.be/Wbg8Z12ojY/ It's About Time Series: Not Long Ago (time travel, adventure, romance) http://tinyurl.com/pepshqd

Book trailer: http://youtu.be/vOIQVdWUigU/ All books available at MuseItUp, Amazon, B&N, Goodreads http://susanroyal.moonfruit.com http://susanaroyal.wordpress.com
Beginning this Friday, Oct. 3rd, I'll be introducing a new weekly feature on my blog…Five on Friday.
Each week an author will answer five questions and share their answers here. Some will be about writing, but many will be about life and love.
I hope you'll check the featured authors out each week. You might just discover a new favorite!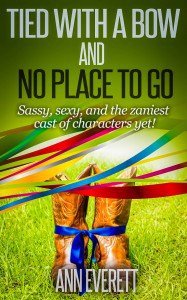 Last March, I decided to go out on my own as an "indie" author, although I already had two books published by a small press.
That meant, I needed to get my books re-formatted, new covers, and re-submitted under my ownership.
It was a huge job because I had three other books ready to publish as well, so that meant I'd be working on 5 books at one time. Whew! I get plum tuckered out now just  thinking about it.
After many sleepless nights, a few migraines, and an additional twelve pounds…mission accomplished.
Today, I want to share with you a great place to get a book cover done.
Jimmy Gibbs is great to work with. He takes the information you send and comes up with a design that will blow you away! Once you see the copy, if there are changes you want, he does them. He delivers the cover quickly…within a few days. I highly recommend him. If you use him, please tell him you got his name from Ann Everett. I don't receive any discount or compensation for the reference. I just want him to know how much I love his work…enough to tell others!!!