COOKING
Black and White Cookies
Even though these are called black and white cookies… because they are usually iced with chocolate and vanilla, you can use any color you like! Think how pretty they'd be as Christmas cookies in green and red…or Valentines…red and white or red and pink. Great project to get the kids involved in. They love to tint the frosting and ice the cookies.
Ingredients
2 c. all-purpose flour
½ tsp. baking soda
¼ tsp. salt
¾ c. butter
1 c. granulated sugar
2 large eggs
½ c. buttermilk
1 lb. confectioners' sugar
2 tbsp. light corn syrup
1/8  tsp. salt
Assorted food colorings
Directions
Preheat oven to 350 degrees F.
In medium bowl, whisk flour, baking soda, and salt.
In large bowl, with mixer on medium speed, beat butter, and granulated sugar 3 minutes, or until fluffy.
Beat in eggs 1 at a time.
With mixer on low, add flour mixture alternately with buttermilk, beginning and ending with flour mixture.
 Drop dough by rounded tablespoonfuls, 2 inches apart, onto parchment-lined cookie sheets.
Bake 13 to 15 minutes, or until golden, rotating halfway through; let cool.
Icing
In medium bowl, with mixer on low, beat confectioners' sugar, corn syrup, milk, and salt until smooth.
Tint half the icing in bowls with food coloring as desired.
Spread icing on cookies' flat sides; let set 30 minutes.
BOOKING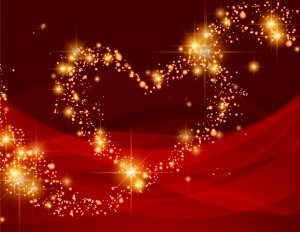 If you love romance, then here is my list of top five NYT Best-Selling authors you should be reading. It's worth your time to visit their websites, not just to see the many books they've written, but some of their blogs have great information for writers!
SUSAN ELIZABETH PHILLIPS…Because Life's Too Short to Read Depressing Books!
http://www.susanephillips.com/
JENNIFER CRUSIE…She also co-authors with Bob Mayer…and other authors
http://jennycrusie.com/
LANI DIANE RICH…She's co-authored with Jennifer Crusie
http://lanidianerich.com/
RACHEL GIBSON
http://www.rachelgibson.com/
JANE GRAVES…A Texan
http://www.janegraves.com/