Lawbreakers – It takes a whole lot of crazy to love a lawbreaker.
If you like strong women who take a detour from the straight and narrow, this collection is for you! From computer hackers to art heists, to a mysterious woman reclaiming her legacy and a re-telling of a classic with a billionaire twist, this box set has it all.
Join us for a ride-along on the wrong side of the law, and see if you fall in love with a Lawbreaker.
The Fighting Lancasters – Deb Julienne
Chrysanthemum Lancaster is a geek to the core. The youngest of three children, all geniuses, and yet they have trouble fitting into their own family. Chrys has always felt stupid when compared with her elder brother the financial wizard, and ugly when beside her older international super model sister. The only place she feels comfortable is on the computer where no one can see her. When their father is killed, the three Lancaster's must quit their bickering and find a way to get along. While her siblings believe the police report that it was an accident, wrong place, wrong time, Chrys takes it into her own hands and contact an old hacker buddy to help her discover the truth. Along the way the three siblings find themselves embroiled in a bitter fight between Lancaster Pharmaceuticals and the Board of Directors accusing them of stealing and selling the three patent-pending serum breakthroughs on the big C to the highest bidder.
Nicholas Porter aka The Dark Knight, at one time, was well on his way to a life behind bars for hacking into the Government database, the National Treasury, and the White House for the fun of it. Thanks to his current boss, who saw the brilliance in him, he now works for the FBI Cyber Crimes Team. When his old sidekick, 4n0m@ly, contacts him begging for his computer skills to uncover a murderer, three things soon become abundantly clear: 1) Can he use his Federal skills to help an old friend? 2) Will he have to break a promise to the man who saved his life? 3) What happens when 4n0m@ly turns out to be a very pretty female trying to save her family legacy, find a killer behind the death of her father, and if it's the same person who stole the secret recipe that was about to go public as a cure for Cancer.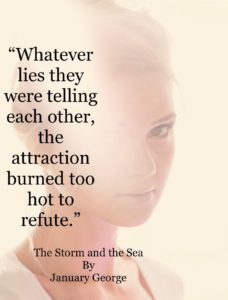 The Storm and The Sea – January George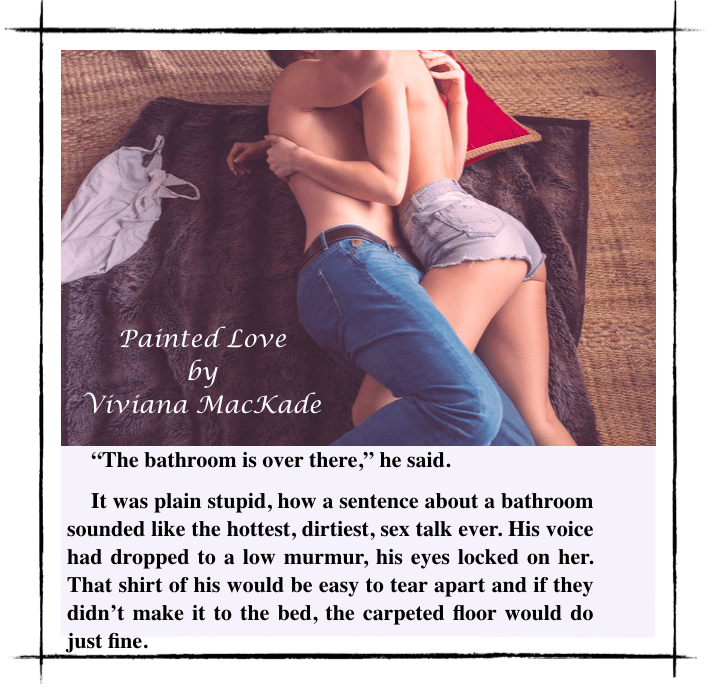 The Painted Heart – Vivianna MacKade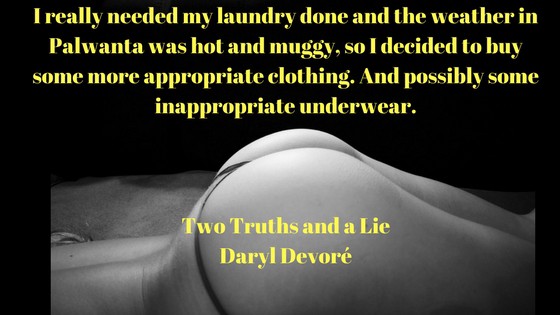 Two Truths and A Lie – Daryl Devoré
If you love hot, billionaire romances, then this is a must-read.
From the author of the Two Hearts One Love Trilogy, multi-published, hot romance author Daryl Devoré's latest book revolves around deceit, betrayal, passion and the theft of a multi-million-dollar, rare, red diamond.
As if multiple planes crashes, a car accident, and a concussion isn't enough, carefree Byn and straight-laced billionaire, Mark clash over Byn's need for independence and Mark's struggle with guilt pushing him in the opposite direction of love. When an art forger, an art thief and a ninety-year-old woman get involved the chance for true love for Byn and Mark fades.
All is lost until a children's game is their only hope.
Buy Link – https://www.amazon.com/dp/B0791KJYF9