My friend, John DeBoer, released Get The Picture? on April 4 and has another book release coming on April 14! He is a busy man!! Here's the description of this suspenseful thriller, Get The Picture?
Jack Lansing, M.D. is a widower who's now ready to get on with his life when a chance meeting with a beautiful young woman changes everything – but not in the way he hopes. After a one-night tryst with the enticing vixen, the unsuspecting surgeon finds himself the target of a powerful U.S. senator, organized crime, and a figure from his past he'd long forgotten – all because he succumbs to the charms of a woman he can't resist, despite the predicament she has put him in. Beginning in Jack's once-peaceful beach town, a deadly game of sex, money, and retribution plays out to a thrilling conclusion.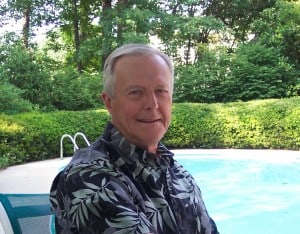 After graduating from the University of Vermont College of Medicine, John L. DeBoer, M.D., F.A.C.S. completed a surgical residency in the U.S. Army and then spent three years in the Medical Corps as a general surgeon. Thirty years of private practice later, he retired to begin a new career as a writer.
When not creating new plot lines for his novels, Dr. DeBoer pursues his interests in cooking, film s and film history, politics, and the amazing cosmos. Though he's an avid tennis player, his yet-to-be-fulfilled goal is to achieve a level of mediocrity in the frustrating game of golf.
The father of two grown sons, he lives with his wife in North Carolina.
I've had the pleasure of reading Get the Picture? and I have to say, John DeBoer has a talent for keeping the reader guessing. He introduces enough  characters, that just when you think you have it figured out…you don't! If you enjoy a good thriller, filled with suspense and seduction, then this book is a great read for you!
Please check out all of John's books here:
Stalk John here:
 http://www.facebook.com/pages/John-L-DeBoers-novels/713214712080731
I'll be back soon with his new book Skeleton Run…another suspenseful thriller with enough twists and turns to keep you twisting in your seat and turning the page!