Today, I want to welcome author Mary E. Thompson to my Five on Friday blog. Her book, Curvaceous and Captivating, just released a few days ago. Be sure and check it out! You'll find the links at the end of this blog. I love how she's used lips for the first O in Thompson! So clever. :+)
Mary's a New York girl, but I'll let you read all about that below. 

Mary E. Thompson grew up loving to read, like a good little girl. Many nights she would fall asleep with the flashlight still turned on as she hid under the covers trying to finish the last few pages of a book. As an adult, the light from her

ereader

means she doesn't need a flashlight, but she still stays up way too late to finish a book.
When Mary's not reading, she's playing with her two kids or living out her own real life romance novel with her hubby. She has a weakness for chocolate, especially when it's paired with peanut butter, and has been known to have a bad day just because there's no chocolate in the house. Unless there's wine. Then everything is okay.
Mary grew up in Buffalo, New York and swears she's the only local to never ski or snowboard. Soccer was always her sport, with a couple adventures white water rafting and skydiving to keep things interesting. Mary moved to South Carolina for college but missed Buffalo every day. Yeah, she thinks she's crazy, too. She somehow convinced her South Carolina born and bred hubby to return to Buffalo to raise their kids and live out their lives. He's still not sure what he was thinking.
Now, let's find out a bit more about Mary through the five questions she chose to answer.
1. If you could snap your fingers and make one thing happen, what would it be and why?
Mary: That's easy. I'd cure cancer. I know, something else would be front and center, but more and more, people are facing this horrible disease. I know first hand what a challenge it is to fight, and beat, cancer, but not every person is as lucky as I was. I would love to heal fathers, mothers, daughters, sons, grandparents, aunts, uncles, and friends. All of them, healthy. That's what I would do.
Me: Well, I think that is a wonderful thing to wish for. I don't know of anyone who hasn't been touched by cancer and with all the research they're doing, I truly believe someday we will have a cure.
2. What are the top three things on your bucket list? And why?
Mary: I've always wanted to travel to all 50 states within the United States so I could see all the beauty of my country.
Second, I've also always wanted to go to Tahiti. I'm a sucker for Tahitian black pearls (it's the center stone in my engagement ring!) and would love to get some right from the source!
My third bucket list item would be to see one of my books in an airport or bookstore. Maybe one day!
Me: Anyone who knows me, knows I'll pass on the travel, but seeing my books next to yours would be great!
3. Name one thing you've learned from your heroine.
Mary: Olivia is a single mom. I understood her because I'm a mom also. But I frequently fall into one of the same traps she was in. Forgetting to take care of myself. Falling in love beside Olivia reminded me that if I don't take time for myself, I'll only be part of the person I need to be for my kids.
Me: Good advice. I think as we get older, we focus more on taking time for ourselves. If you're already making an effort to do that, then you're ahead of the curve!
4. What is one of your favorite quotes?
Mary: Ray Bradbury wrote a letter to a schoolteacher named William Stanhope in 1991. You can read the entire letter here (http://www.lettersofnote.com/2011/02/be-your-own-self-love-what-you-love.html) but my favorite part is the last line.

"Be your own self. Love what YOU love."
I think it's a great thing for us all to remember.
Me: Absolutely agree! I always love seeing the answers to this question. They are insightful and gives a picture into the mind of the author!!
5. Dog-eared pages or bookmarks?
Mary: Bookmarks, definitely! I cringe when my daughter dog-ears pages!
Me: In a pinch, I have been known to dogear! My bad.
Connect with Mary



Curvaceous & Captivating
He only has to resist one Curvaceous woman. Too bad she's the only one he finds Captivating.
Single mom, Olivia Humphrey is always overwhelmed. The laundry reaches the ceiling some days, dishes fill the sink, and the trash always makes her gag. But she doesn't have time to worry about any of that. She has a job to do, two of them, and as the mayor's assistant and a mother, she has to suck it up and get the job done. Even if it means dealing with Winterville's newest irritating man.
Ethan Norwood has bad news written all over him. From the dangerous glint in his eyes to the tattoos that cover his body to the power he holds as the biggest sponsor for Winterville's Easter Egg Hunt. Olivia knows she absolutely has to stay away from him, not only because he warned her to but because she doesn't need a man like him in her life. Too bad she doesn't seem to be able to say no to him.
When Ethan and Olivia are forced to work together, it's a battle of strength to find out who can resist longer. Or if either of them will.
Now for my review of Book One in Mary's series, Chubby & Charming(Big & Beautiful series)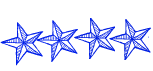 First, you would never know from the cover that this is an erotica story, so from the get-go, Mary's book is different. The story follows the life of a chubby main character, which is not your typical leading lady. Because of her weight problem, she has low self-esteem when it comes to men. During a business telephone call, she meets Xander, and he expresses interest in her just from the the sound of her voice and helpful personality. 
That's as much of the story as I'll give away, but if you like extra-super-steamy love scenes and enjoy reading about an unusual main character, then this is the book for you. Whew! I was plum tuckered out after all those erotic scenes. But nothing that a cold glass of sweet tea couldn't cure!
If you'd like to read book one, it is free right now on Amazon!
Mary, BIG Texas thank you for taking part in my Five on Friday Blog and best of luck with your new release.