Today, I welcome Randall Krzak to Five on Friday. He's another cyber friend from http://www.thenextbigwriter.com, and I've had the privilege of reading The Kurdish Connection during its early stages. I hope you will check out his book, and follow his blog.
Also, follow him on social media.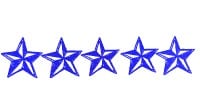 My Review
"The Kurdish Connection—a compelling read. A story of friendship, danger, and intrigue."
KURDISH SCAVENGERS UNCOVER A CACHE OF NERVE GAS IN IRAQ AND OFFER THEM TO KURDISH FIGHTERS IN TURKEY. THE SPECIAL OPERATIONS BEDLAM ALPHA TEAM MUST SECURE THE WEAPONS BEFORE THEY CAN BE USED.
In their daily struggle for survival, Iraqi Kurdish scavengers uncover a cache of chemical weapons. They offer the weapons to Kurdish rebels in Turkey and Syria to assist in their quest to free an imprisoned leader and create a unified homeland. After receiving a tip from an unlikely source, the newly formed Special Operations Bedlam team is called to arms. Can the team recover the weapons before it's too late?
Randall Krzak, a Michigan native, is a graduate of the University of Maryland University College with a BS in Business Management. He also holds an MBA and an MS in Strategic Focus from Heriot-Watt University, Edinburgh, Scotland. He is an Army veteran and a retired government executive, having served in numerous countries around the world, many of which feature in his writing.
Randall came to fiction writing late in life. His short story, A Dangerous Occupation, was one of the August 2016 winners of the Wildsound Monthly Writing Festival. You can listen to his story read by an actor at http://bit.ly/2sWkkpU
Life experiences and suggestions by other writers provide inspiration for his stories. He and his wife, Sylvia, currently reside on the bank of Lake Huron, Michigan, but will be relocating back to Scotland as soon as everything lines up. Their only child, Craig, lives and works in Washington, D.C. Both Randall and Sylvia are avid arts and crafts fans. 
His debut novel, The Kurdish Connection, was published earlier this year by Moonshine Cove Publishing, LLC, and can be found on Amazon, Barnes & Noble for Kindle/Nook and paperback. Paperback versions can also be purchased through other several other outlets, including Books A Million.
Now for Randall's  five questions.
Do you write in silence or listen to music?
As long as I have access to a keyboard, I can write in any setting. Having grown up in a large family, there was always some type of noise. It doesn't matter if there is total silence, the TV playing (normally on a news channel), the dishwasher chugging away, or thunder rolling across the heavens; I'm still able to write. One of the best background noises for me is the chatter of the various types of birds who frequent the apple tree outside our home. The words flow when they're ready to come forth.
Ann: Gee, I wish I had the talent for writing under any conditions! I need silence, however, the sounds of nature or appliances don't bother me…just people!!
What's the best advice you ever got … doesn't have to be about writing.
Some of the best advice I ever received actually is about writing. Just before I retired, a long-time work colleague and friend (we first met in 1979), and an avid reader of my expository writing, suggested I write a novel.
In 2011, I wrote about two hundred pages. Accustomed to using outlines, one I came of with a synopsis, I created an outline, which helped keep me on point. I had several friends and family members critique my work—bad idea! Sure, they caught some things, but like me, not one of them knew anything about creating characters, dialogue, tension, etc., for a novel.
I eventually shelved the project. It wasn't until I was searching the Internet to assist my wife with something that I stumbled across The Next Big Writer. I met several authors, including Ann Everett, John L. Deboer, Charles Brass, Janet Taylor-Perry, and others. What a gold mine of knowledge! It wasn't long before my original two hundred pages were transformed into a proper story, culminating in over 106,000 words when it was finally published.
Ann: We have that in common. An uncle suggested I write a book, and until that time, I'd never considered it, but once the seed was planted, I cultivated it!
What 's the best advice you can give a new writer?
Write, research (when necessary), join a critique group, and above all, listen to those who have already blazed a trail and learn from their experiences.
Ann: At first, listening to advice from others can sting a bit. Especially when they show you how many mistakes you're making! But like you, I think it's one of the best things a writer can do…listen to those with more experience!!
Are the names of characters in your novels important?
Some of the Western names I used are based on people I know and want to acknowledge them in some way. For foreign names, I try to pick authentic but easily pronounceable names. Someone once suggested I try not to repeat letters of the alphabet for foreign names, such as Ahmed and Abdul, but spread them around. It might be easier for some readers just to remember the first letter of a name rather than some of the more difficult one.
Ann: I think every writer incorporates names of people we know. And since I'm a Texas girl and it's common for families to use names that all start with the same letter, I do a lot of that…John, Jared, Jace…Todd, Thacker, Tanner.
What's next for you? Any upcoming releases we should be looking out for?
I'm currently working on the sequel to The Kurdish Connection. It will be called Dangerous Alliance, and Moonshine Cove Publishing, LLC, is looking to release this during 2018. I'm also working on a different series, with the first book called A Cartel's Revenge. This story is based on three sentences a reviewer sent me to see what I could do. The head of the cartel is a female, who fights both friends and foe as a terrorist group plots to use her resources to infiltrate America. So far, I've written nine chapters and hope to have this one ready by the end of next year.
In addition, I've started work on the first of three volumes with a historical thriller set in Boston. The tentative title is: New World Revolution, and will be about an English tenant family who loses their tenancy and land in America just before the Boston Tea Party.
Ann: Randall, I'm envious! Three projects going at once is something I can't do. One at a time is all I can handle, and even then, I have trouble!!
It's been a pleasure having you on my blog today. Best of luck with all those projects you have going. I look forward to reading them on The Next Big Writer!